Tiberias centuries of seamstresses & craftswomen
I have not been to Tiberias for years. I think the last time I was there was somewhere in my teens when I came to the festival that took place at the foot of the Sea of ​​Galilee. As a child, I remember visiting there every time we came to visit the Sea of ​​Galilee. We ate fish on the boardwalk, and it was a tourist town. It is probably one of the most unfulfilled cities in Israel, in terms of its potential. Due to its proximity to the Sea of ​​Galilee, it is visited by thousands of tourists a year, not necessarily Israelis, and despite all this, it seems that time has stood still. 
Twenty-five years ago, Tali Ben-Yaacob ran a bridal studio. She studied imagery at the Ministry of Economy and also taught later on. The years passed, she became a mother of three daughters and decided to close the studio but did not sell the workshop. She moved all the equipment to storage in her home. She didn't feel she would get back to it.
Netzach (Eternity in Hebrew) grew up inside the workshop, and later, when the time came to decide what she wanted to do in her life, she enrolled in fashion studies at Shenkar. At the end of four years of schooling and internship in Europe, Netzach returned to her hometown, Tiberias, and told her mother, Tali, that they should create a fashion collection together. 
With Tali's experience and Netzach's ambition, they launched their studio in 2017 with the DE MARIONETTES brand. Before I visited the studio, I looked at the brand's Instagram account, and I wanted to purchase the entire collection. A combination of silk, cotton, colored, and pastels. Romance spills out of the clothes, and I could imagine women wearing their dresses on the streets of Paris or Italy. 
"Thanks to her, I am fulfilling my dream," Tali told us last week when we came to visit.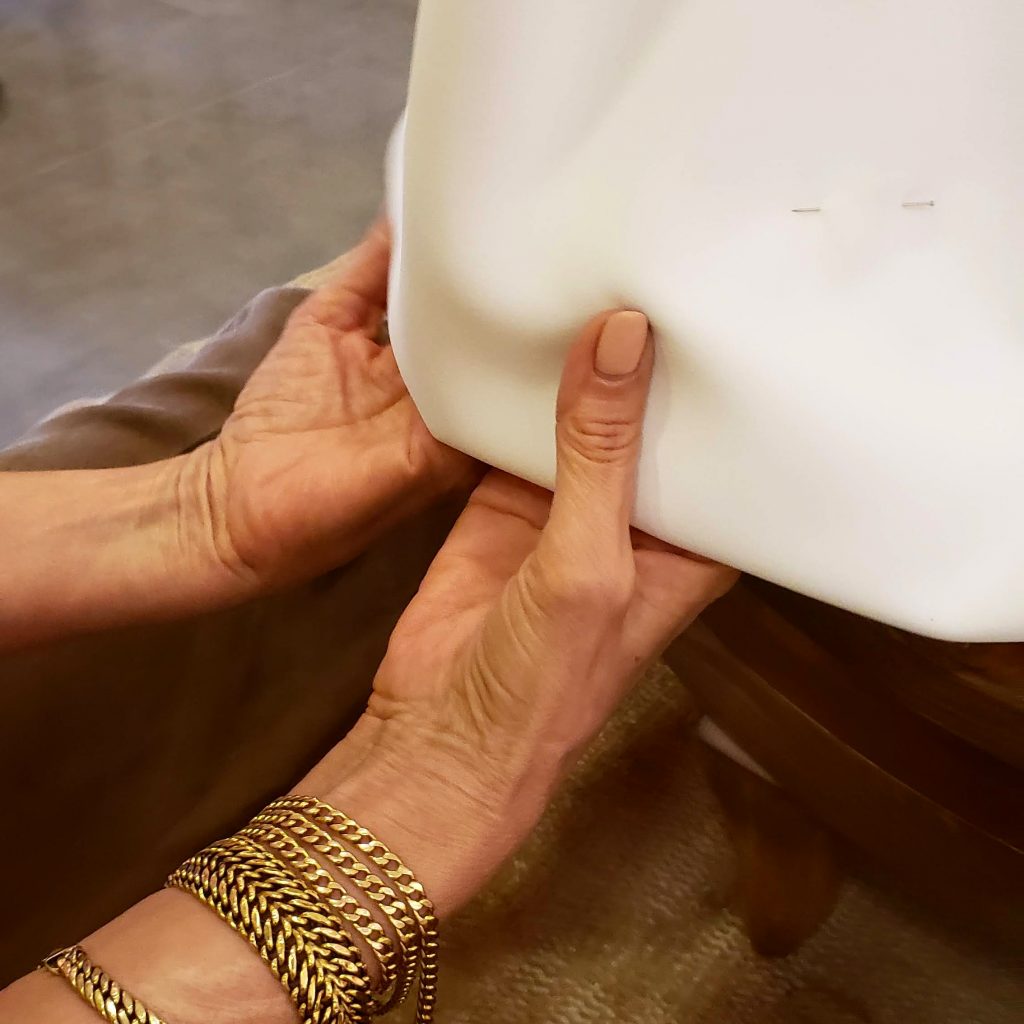 As you enter the showroom, you see an old Singer sewing machine for collectors, and several frames hung on the wall above it. One frame contained Tali's mother's original sewing toolset, and another frame included her mother's sewing scissors; A nostalgic wall that tells the story of a long tradition of seamstresses and craftswomen.
I told them I saw a picture on their Instagram account with a blazer vest that I was thrilled to see in reality. It turns out that Tali has sewn blazer vests in the past, during the bridal studio days. All these samples are vintage items, and Tali does not sell them; they are collectibles for everything and rightly so. However, the jacket's design was the inspiration for another blazer they created for an up-to-date collection that sold out within a few weeks.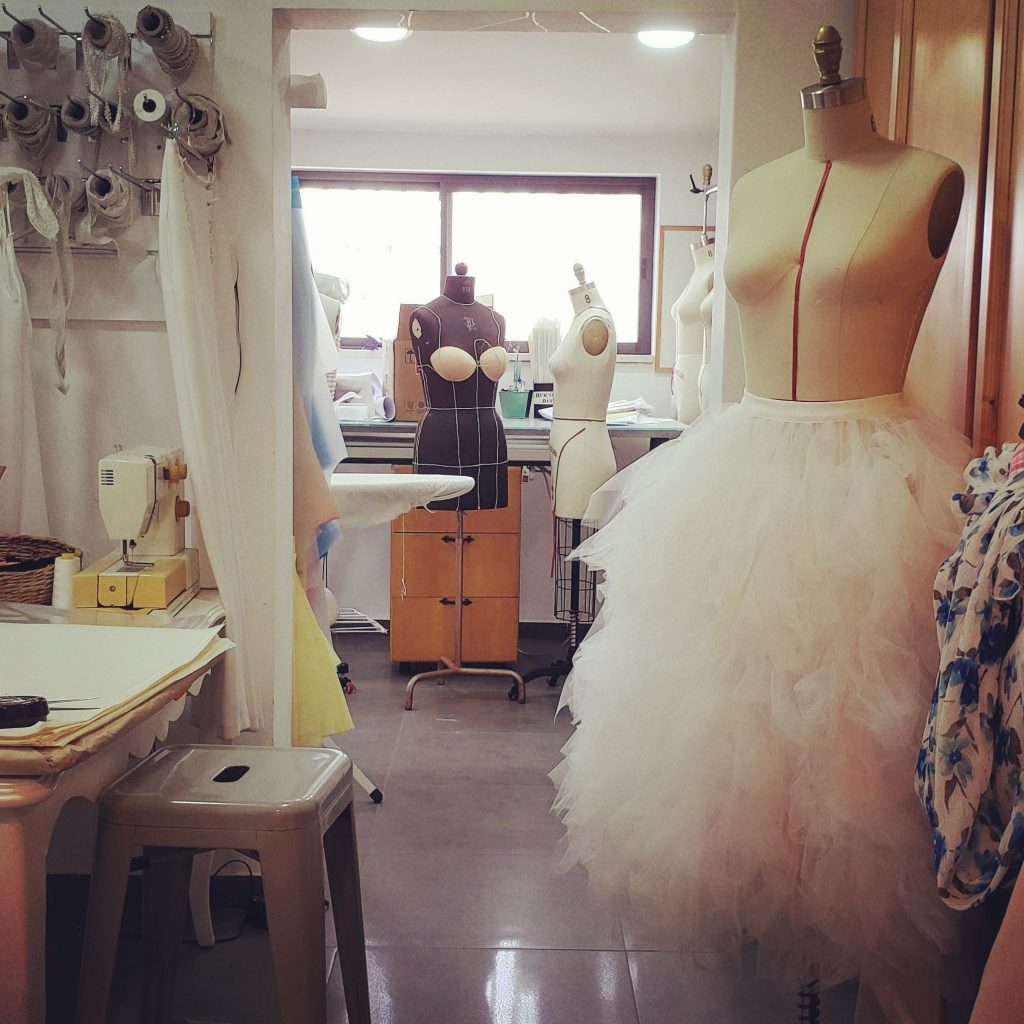 Although they created the brand together, each one of them brought something different to the collection. Tali brought the bridal spirit to it as you see in the romantic aspect of the collection; Netzach brought a more casual feeling to it. This combination created a line of clothing that can be used for work, vacation, and cocktail parties depending on how you combine the items together.