The Story of Israeli Fashion
During the last few years, I have lived in the United States. During my stay in the United States, I promoted tourism to Israel as an emissary of the Ministry of Tourism. Before each presentation, I would carefully choose my clothes to match the blue oxford neon shoes I had. 
The shoes shone in the distance; they became my trademark. 
When I went on stage and talked about Israeli culture, apart from food and music, I mentioned Israeli fashion and pointed to my shoes.
My shoes were designed and manufactured in Israel by Oded Arama. 
Oded's brand, unfortunately, not exist anymore, but I'm proud to say that the shoes traveled with me all over the United States.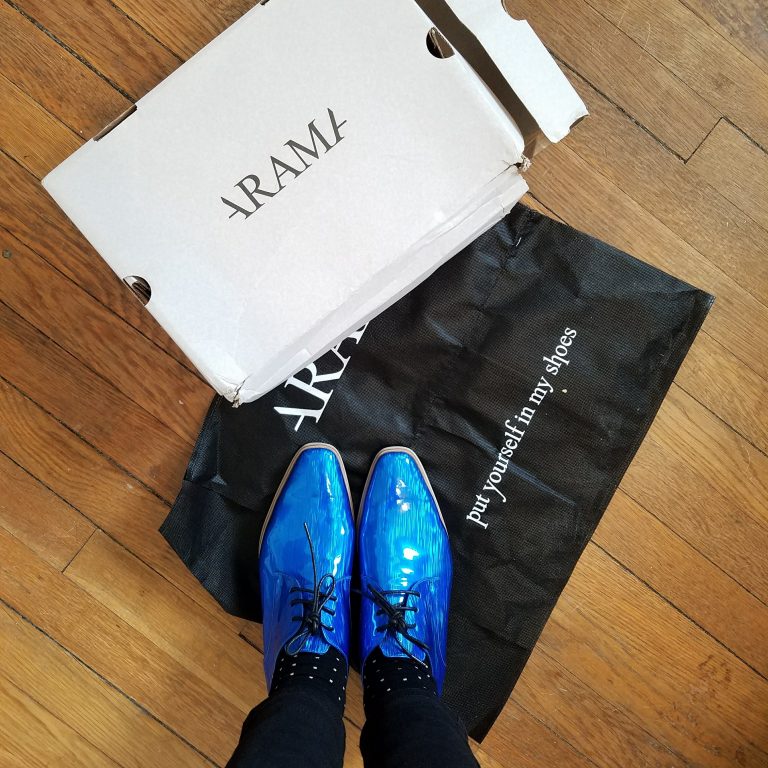 When I think and talk about Israeli culture, I see three pillars: fashion, food, and music that embody the Israeli story—past, present, and future.
When I thought about how I started telling the story of Israeli fashion, my thoughts kept wandering to the story of Israeli food. Understandably, given the fact that these are the two things I love most in Israel.
"Diverse, complicated, unique."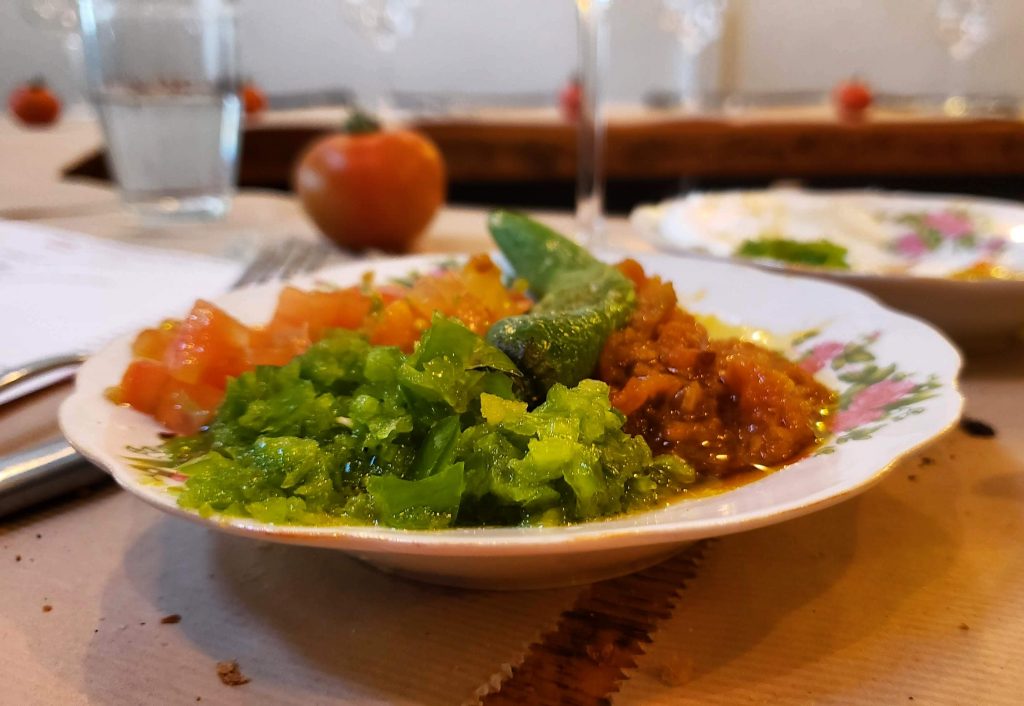 These words used to describe Israeli food in the documentary produced by chef Michael Solomonov and Roger Sherman, "In Search of Israeli Cuisine" from 2014.
In the past ten years, Israeli food became very famous all over the world. Chefs, food researchers, gastronomes, and influencers have succeeded in making Israeli cuisine cross the country's borders, winning awards and nominations.

Eyal Shani, Dana International, Neta Barzilai, Yotam Otlangi, and many more managed to present the culinary and musical experience that we live in Israel, while Israeli fashion is left behind.
Why?
I guess this is the million-dollar question. 
For years, there wasn't an understanding that fashion is a cultural component while the world embraced it. 
It is time to realize that Israeli fashion tells a story no less interesting than food and music. I even dare say that the Israeli style illustrates more than the other two Israeli stories for its generations. 
While the food was bland and the music was very narrow, the clothes influenced by location, locals, and textures. 
Khaki shorts, Biblical sandals, MASKIT dress, a Gottex swimsuit, and many more have become Israeli cultural symbols even though they were just the clothing details we needed. 
For many years many women in Israel, my mother among them, would sew and knit clothes in their home. I remember my mother going through "Burda" magazine and marking the pages that interested her. Buying fabrics in Nahalat Binyamin and sitting down to sew a shirt or pants for herself. In the winter, she would ask us to choose a sweater we like from the catalog and a few months later present it to us as if it had come out of the magazine.
I bet if we visit Israeli women closets (born in the '40s and up), we will find pieces of art and history. Note to myself- writing a blog post on it. 
Israelis are fashion consumers; American Apparel will not have a store here for decades if we weren't. 
Do the names Ronen Hen, Vivi Balaish, Hagar Alembic, and Dorin Frankfurt tell you anything? Those fashion houses/designers have existed for the past 30 years, and yet only a few Israelis and few international fashion researchers are familiar with them. 
We have talented designers in Israel. Breakthroughs, however, only a few manage to break through the boundaries and break the glass ceiling. 
We have had few representations over the years in a few fashion weeks around the world, like Alon Livne.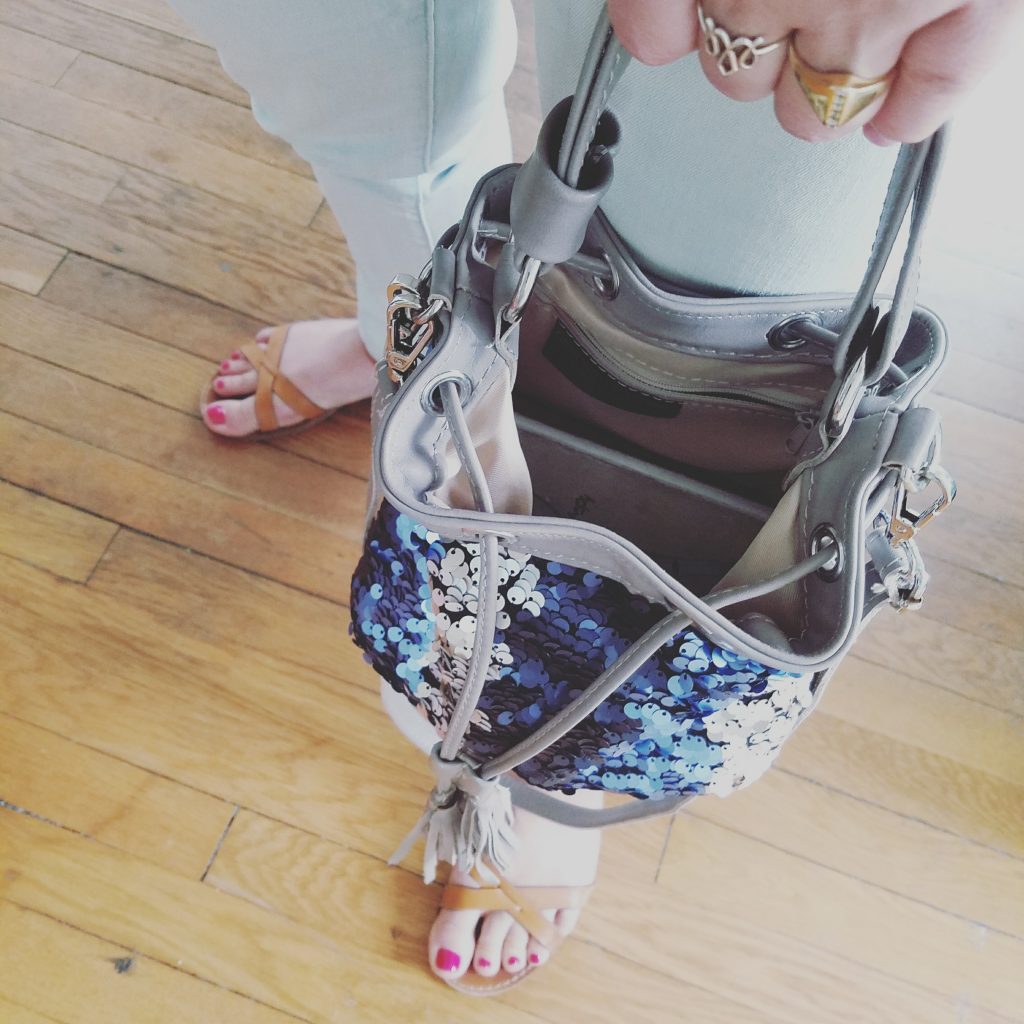 There are many Israelis who live overseas and have a hard time finding clothes, shoes, and accessories that match their taste and measurements. Every time they come to visit, they are going back to their favorite designers and renewing their stock. 
Still, given the number of fashion designers we have in Israel, they do not get enough exposure to survive. The Israeli market, being small, is not enough to maintain an independent fashion house.
Like my shoe story, I genuinely believe that once Israeli designers have the right platform to present their artwork story and sell it worldwide, they will break the internet. Like Israeli food and music, they will create a new form of fashion. 
And this is how the story of Israel fashion continues. 
Yours, 
Hagar Sides 
אז קימונו ליאור מור אלון קצת היסטוריה יפן. הקימונו הוא פריט לבוש מסורתי יפני. אנחנו מכירות ומכירים אותו מדמויות בסרטים, בין אם זאת גיישה או
Read More »
Chains לולאות הגר סידס צמיד של סבתא אני זוכרת את הסבתות שלי באירועים, מגיעות כשהשיער עומד מאוד גבוה בצבע קצת סגול, שמלה מהודרת ותכשיטים. תכשיטים,
Read More »
לה בלה פיגורה הגר סידס פינת רחוב 34 על שדרת ברודווי זאת הייתה הפעם הראשונה שלי במנהטן, הייתי בת 25, היינו ברחוב 34 על ברודווי
Read More »
ויקטוריאני – אוריינטלי הגר סידס "זאת המיטה שלי"  נכנסנו לסטודיו שלו שהוא למעשה הדירה שלו. דירת סטודיו עם שלוש מכונות תפירה, משטח עבודה וגזירה, ספה
Read More »
סיפור על אהבה לנעליים הגר סידס זוג מגפיים בצבע בריק את אהבתי לנעליים קיבלתי מאמא שלי. היא אוהבת נעליים ותיקים. כשהייתי קטנה, היה לה זוג
Read More »