Our First Campaign Photoshoot
We live in a strange period; "challenging" will be the right description if you ask me.
It's like we have been tested if we were able to deal with constant and unpredictable changes. 
Our campaign photoshoot (like any other event), was always under the shadow of Covid-19 regulations. We started to work on it in the middle of June, hoping we can make it to July and make it happen. 
But next time someone tells you, "everything happens for a reason," you should take him/her by their words. 
When we closed down the location for the photo shoot (a magnificent house that we visited a few weeks before) and finalized a date, we had only five Israeli fashion designers planned to participate. We had three models, two females and one man, and we were short with clothes for our male model. Working around the clock to find one, we were informed that the owner of the house we rented was founded positive for Covid-19.  
We were disappointed, yet we rescheduled to the middle of August, and by then, we had thirteen designers, and we managed to find two fashion lines for men and one unisex line. 
The week of the photoshoot arrived!
We were visiting all the designers collecting the samples during the week, creating looks to fit the campaign, and share our excitement with them. The main purpose of the campaign as well as Ayen's focus is to highlight the talented Israeli fashion designers and to show how you can combine their items and create your own fashion statement. 
It was Thursday, early morning. Pini, our stylist, was setting up all the clothes for the looks. Eran (photographer), Nurit (Makeup), and Noa (Hair) were working on the models. Meanwhile, we set up a little breakfast for the staff to start the day with lots of energy.
First shoot, the second shoot, and we can't believe this is happening. I don't know if I will manage to transfer the experience we had, yet I will try.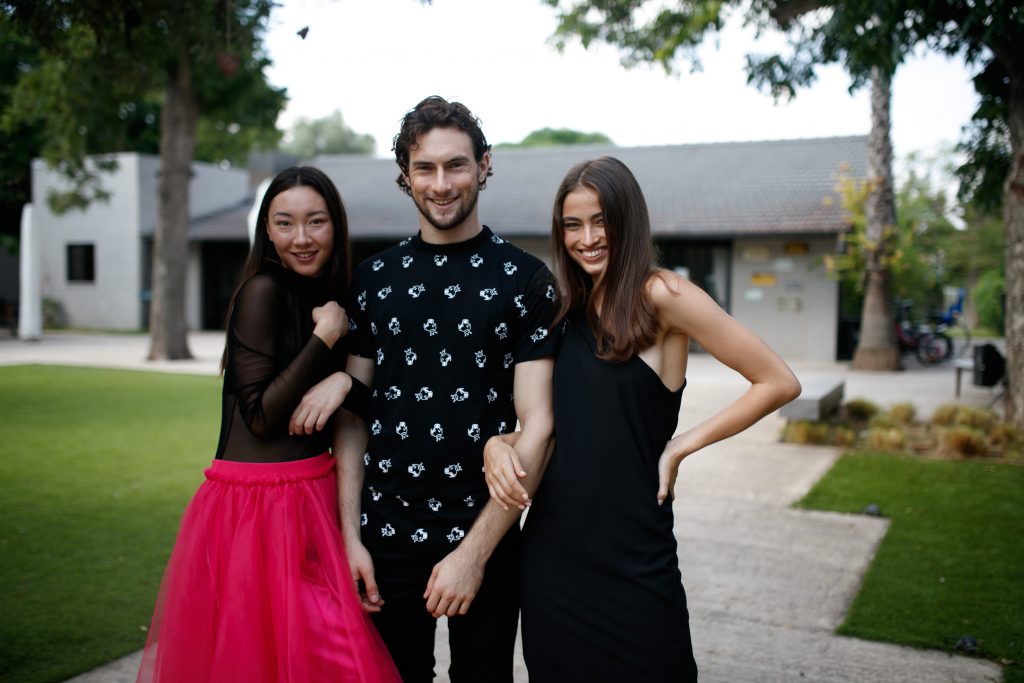 For us, AYEN's vision came to life when we saw the models wearing Israeli fashion from top to bottom, including lingerie, shoes, and accessories. The purpose of AYEN is to open the door to the Israeli fashion world. To make the perfect outfit, feel, and tell the story that came with it.
We were lucky. We had perfect chemistry on the set; The models with each other and with the photographers (picture and video); The house with little creative spots allowed the models to play and the photographers to dare and challenge them. 
Now it is time for you to feel our experience; It is All You Ever Need.

Yours,
Hagar.S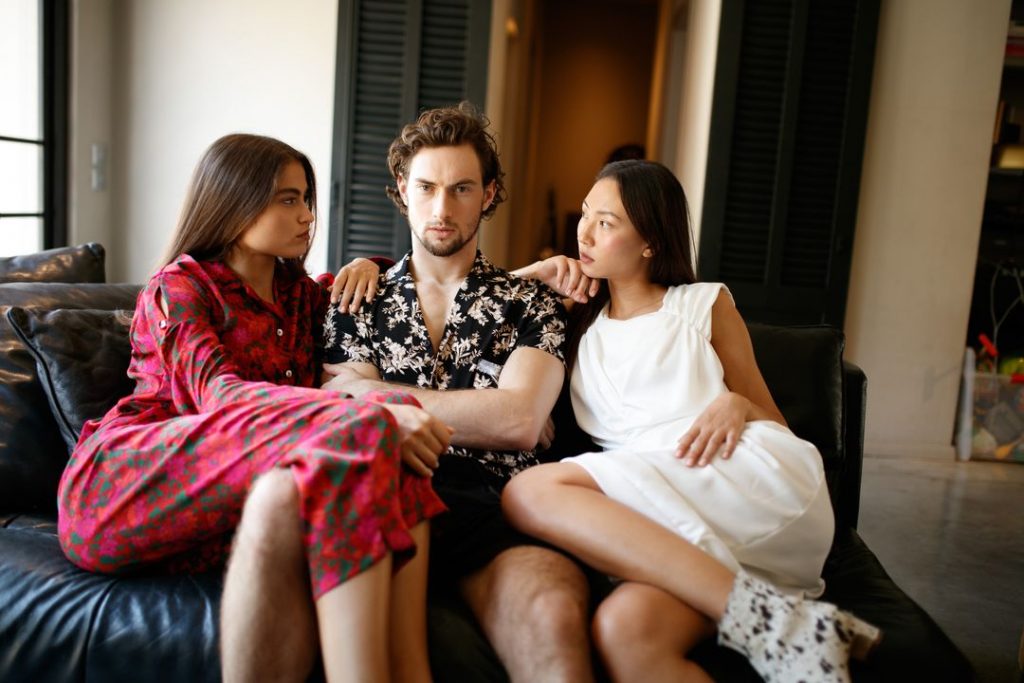 Credits: 
Photography: Eran Elster
Video: Dima for Kaminsky
Style: Pini Zomer 
Models: Diana Vorsin & Miya Estis for MC2 agency. Natanel Roytblat for Ronen Tzarfati agency 
MakeUp: Nurit Chen
Hair: Noa Malka
Chef: Itzik Dror 
Creative: Danielle & Nily (Ayen's co-founders) 
אז קימונו ליאור מור אלון קצת היסטוריה יפן. הקימונו הוא פריט לבוש מסורתי יפני. אנחנו מכירות ומכירים אותו מדמויות בסרטים, בין אם זאת גיישה או
Read More »
Chains לולאות הגר סידס צמיד של סבתא אני זוכרת את הסבתות שלי באירועים, מגיעות כשהשיער עומד מאוד גבוה בצבע קצת סגול, שמלה מהודרת ותכשיטים. תכשיטים,
Read More »
לה בלה פיגורה הגר סידס פינת רחוב 34 על שדרת ברודווי זאת הייתה הפעם הראשונה שלי במנהטן, הייתי בת 25, היינו ברחוב 34 על ברודווי
Read More »
ויקטוריאני – אוריינטלי הגר סידס "זאת המיטה שלי"  נכנסנו לסטודיו שלו שהוא למעשה הדירה שלו. דירת סטודיו עם שלוש מכונות תפירה, משטח עבודה וגזירה, ספה
Read More »
סיפור על אהבה לנעליים הגר סידס זוג מגפיים בצבע בריק את אהבתי לנעליים קיבלתי מאמא שלי. היא אוהבת נעליים ותיקים. כשהייתי קטנה, היה לה זוג
Read More »